California Here we Come!!!
Hosted by Maria from Arterra Wine Company
$139.95 per person plus tax & gratuity
In the Innsville Dining Room, Dinner starts at 6:30 PM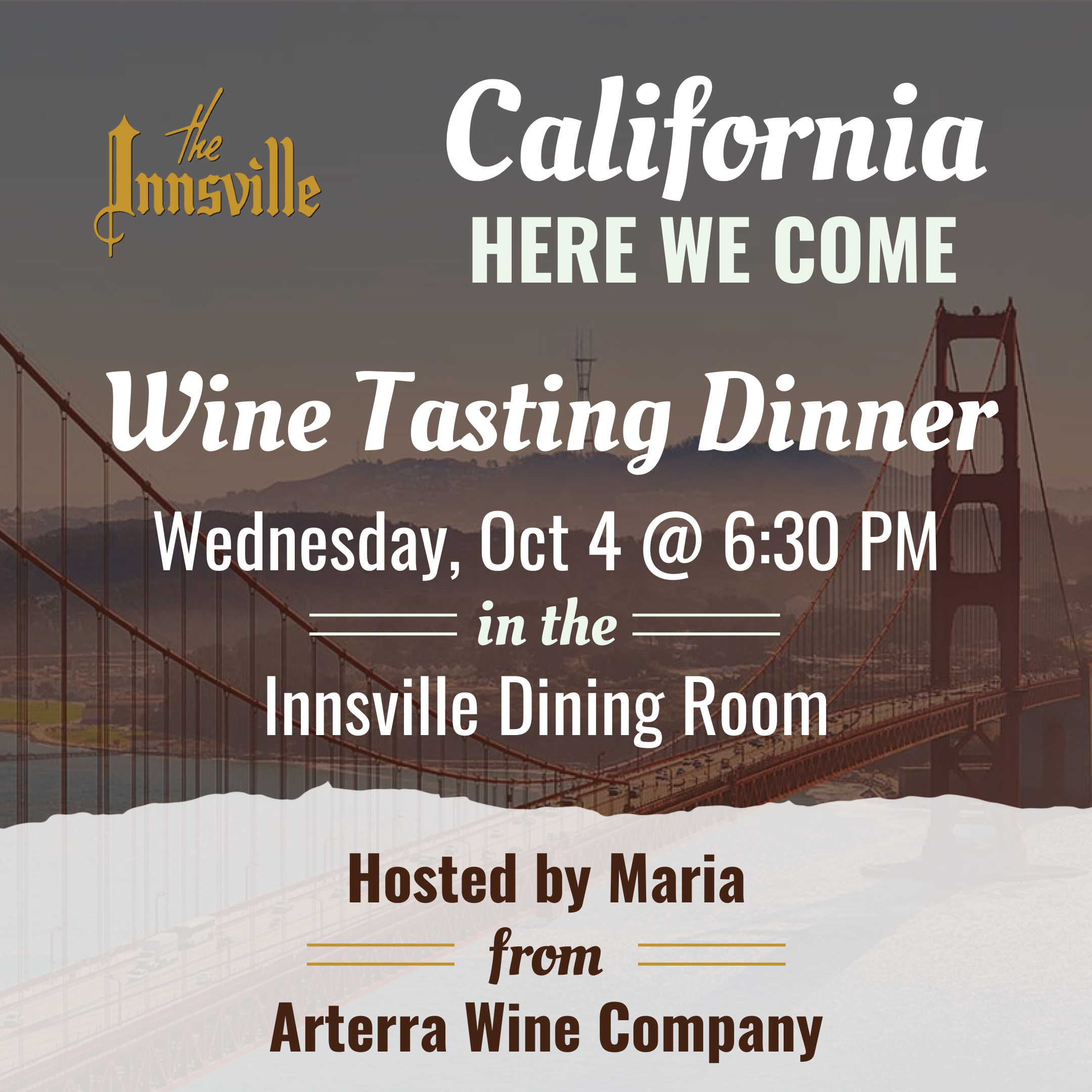 Amuse Bouche – Serve with a Peach Bellini
A Trio of Brie Bites
Cranberry/ Prosciutto/ Honey Brulé
Starter – Served with Robert Mondavi Private Selection Pinot Noir
Oyster Two Ways
Champagne sauce oyster au gratin
Shiro miso roasted oyster
Soup – Served with Robert Mondavi Napa Estate Chardonnay
San Francisco Cioppino
Fisherman stew stewed with Chardonnay in a rich homemade tomato and seafood broth.
Served with toasted sour dough bread
Entrée – Served with Prisoner Unshackled Cabernet Sauvignon
Lodi Pork Chop
Broiled 10oz bone-in Prime French pork chop, topped
with homemade Napa Valley cabernet sauvignon cherry sauce served with roasted lemon asparagus and a sweet potato Rossette
Dessert – Served with Harvey and Harriet Red Blend, Booker Winery Paso Robles
Coconut Espresso Flan
Silky smooth coconut custard with caramelize expresso
We will accommodate any dietary needs.
Please advise us ahead of time.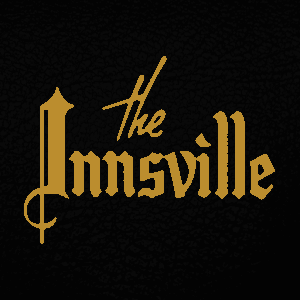 The Innsville Restaurant
1143 Highway 8 in Stoney Creek, ON
For reservations, contact us at (905) 643-1244